With the Prevent-A-Theft™ Etch,
the glass windows of your vehicle are permanently etched with a traceable pre-selected unique code or the actual Vehicle Identification Number (in states where required), plus our Nationwide toll free "800" phone number. Prominent, highly visible warning decals signal to thieves your vehicle is permanently identified and protected against theft.
Easy-to-apply peel and stick ID coded labels-difficult to remove. Labels are placed on designated vehicle body parts. If the labels are removed, an invisible code remains on the body parts that police can read with ultra-violet light. The code is virtually undetectable if the labels are removed. The unique code is registered in our registry and tracking service that provides a positive ID of the vehicle's VIN, description, selling dealer and purchaser profiles. Window warning labels warns potential thieves that the vehicle is permanently identified and traceable.
Magic Start™ is a passive theft deterrent system that can foil car-jackers and prevent would-be thieves from stealing the protected vehicle. An encapsulated computer coded microchip sealed in a custom key Fob transmits a unique I.D. code to the hidden micro-processor, which activates or deactivates the starter system. An audible beeping sequence informs the operator of the system's status: armed, deactivated and Valet Mode.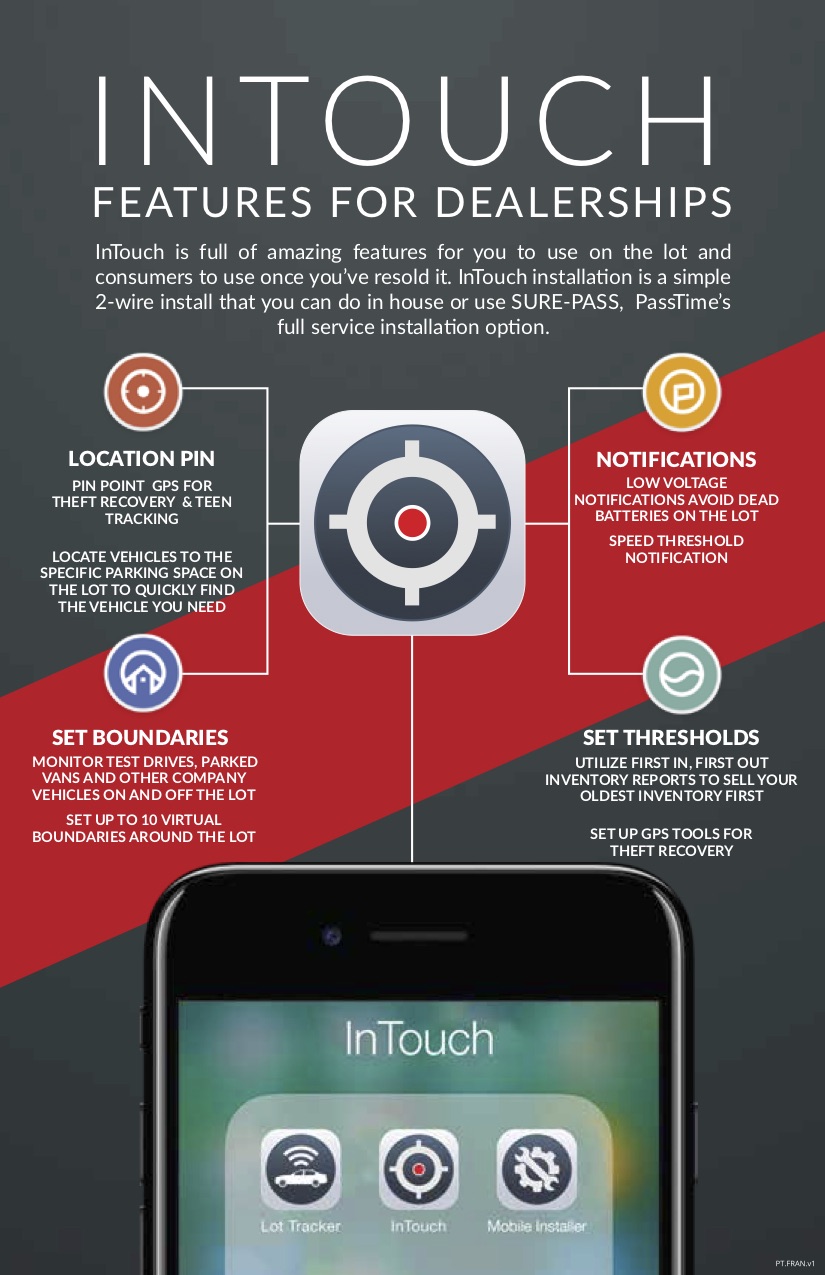 InTouch is a GPS inventory management system allowing dealers to monitor the location and battery voltage of all vehicles on the lot — including test drives and loaner vehicles. InTouch can also be a profit center, offering dealers the ability to re-sell the device to a consumer as a connected car and theft recovery solution. Finally, InTouch can be used to help increase dealership service retention.